Resumes/CV Writing for Technical Professionals: IT, Engineering, Science & Technology, Pharma., etc.
If you are a technical professional looking for a compelling resume that best showcases your career experience, skills and successes to potential employers; then you have come to the right company. Our Senior Resume Writers specialize in resume writing for the IT, Engineering, Oil & Gas, Mining, Energy, Project Management, Skilled Trades, and other Technical fields. Through our detailed resume consultation, information gathering and career research process, we determine the best resume strategy to position you in the most advantageous manner to potential employers. The result is a convincing resume/CV that helps you ace the interview and land the job much faster.
Editing / Enhancing Service $495
Our Resume Writing Process involves:
Detailed, one-on-one discussion and review of your work experience, skills and education
Review of your target positions or areas of interest (type of jobs you would like to apply for)
Content enhancing, editing or re-wording of your existing resume, including selection of the best approach, format, style and keywords to ensure your resume gets picked up by resume screening systems
Draft resume review and discussion with your Writer regarding changes
Your review and final approval of the resume to ensure your complete satisfaction
Resume Service Includes
Initial and Follow Up Consultations
Your Review and Final Approval of Your Resume
Five Master Copies of Your Resume on High Quality Paper (Office Pick-Up Only)
Microsoft Word Version of Your Resume on CD (Office Pick-Up Only)
Lifetime Storage of Your Resume
Have Questions? Call Us!
416.438.3606 / 1.877.212.5444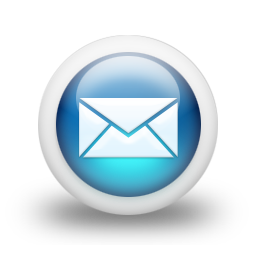 Email Us
Please note, as some resumes require more in-depth work than others, prices are subjected to an in-office or telephone discussion and review of the work to be done. An exact fee will be provided for your approval after the free initial consultation is concluded. There is no obligation, you can email or call us for a free resume consultation at any time during business hours.

416.438.3606
Testimonials
"I am still quite dazzled with my resume. I have read it a few times now and every time I do, my head gets bigger ;) It is just wonderful to have my life's work summarized like that. Thank you again!"
Kevin Rod, Mechanical Engineering Manager, Ontario Hydro
Hey Joseph:
" I just wanted to follow up with you and let you know how the job search is going. I've gotten some positive feedback on the resume and had 5 interviews and one offer, the other one is in the works with City of Toronto which I really want."
"I will let you know how everything goes in the end."
Cheers!!!
Fazal M, Software Developer