Resume Writing for Middle Career Positions
Service Description & Pricing
The Complete Resume Writing Service is aimed at helping you to get the best opportunity to do the work you love. Whether it is opening doors for you to your next job, a promotion or even a new career direction this service is geared at increasing the volume and quality of interview requests to your resume. Our resume writing experts will work with you to carefully develop the strategy, content and approach best suited to your targeted profession and/or career goals. Your new resume will effectively showcase your experience, skills and accomplishments, and demonstrate what value you can bring to employers. As a result, your resume will help you to generate significantly more interviews leading to job offers.
Strategic Resume Writing - Our 3-Steps Process:
Step 1 - Initial Client Consultation and Resume Needs Assessment
Consult with you to identify your targeted profession/industry and career objective(s)
Identify and analyze your most relevant education, work experience, accomplishments, skills, strengths and attributes. This would include any high-value skills acquired and training programs completed
Evaluate the position(s) you are applying for including related job postings and employer job competency requirements (skills, experience, qualifications and attributes required to perform the job successfully)
Review your job descriptions, performance appraisals and other employment and educational related documentation to identify relevant information for your resume
Step 2 - Resume Strategy and Development
Develop the resume strategy – what to include, what not to include so as to maximize your strengths and minimize any weaknesses
Identify the most suitable resume format, structure and marketing techniques
Conduct additional research to obtain profession/industry or job specific market intelligence
Develop the contents for your resume – job responsibilities, accomplishments, areas of expertise and strengths using job specific key words and competency-based phrases
Team review of your draft resume to ensure that your resume effectively links your competencies, accomplishments and successes to your targeted profession and employers' job competency requirements
Step 3 - Client Consultation and Resume Review
Review the resume one-on-one with you to ensure that the resume successfully targets your objectives and is supportive of your goals
Ensure that the resume accurately portrays your experience and effectively demonstrates how your skills and experience can benefit prospective employers
Make any changes to meet your needs and prepare the final resume for your approval
Discuss how you can utilize your new resume to effectively leverage your background to get the ideal job so as to optimize your career rewards
Resume Service Includes
Initial and Follow Up Consultations
Your Review and Final Approval of Your Resume
Five Master Copies of Your Resume on High Quality Paper (Office Pick-Up Only)
Microsoft Word Version of Your Resume on CD (Office Pick-Up Only)
Lifetime Storage of Your Resume
Our Fees
Pricing for Mid-Career, Technical and Supervisory Level Resumes
Pricing for Entry Level Resumes
Please note that all prices are subjected to an in-office evaluation or telephone review of the work to be done. In any such case where there is a price difference; you will be notified ahead of time, before any work begins, to ensure your approval. If you are looking for lower resume pricing, visit our subsidary company www.SmartResumeProducts.com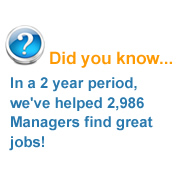 Testimonials
"The best money I ever spent."
"Your resume got me the interview for every position I applied for, including with the City of Toronto and the Toronto District School Board."
"Thank you Angela!"
Thomas M.